About Us
Nosotros
+15Años de experiencia
ACERCA DE NOSOTROS Kappa Intermodal
Kappa Intermodal es una terminal intermodal dedicada a la realización de maniobras de contenedores marítimos tales como carga, descarga, acomodo y traslado, así como almacenamiento de los mismos y reparaciones con certificación IICL. Perteneciente al Grupo KMM, Kappa Intermodal  cuenta con más de 15 años ofreciendo soluciones personalizadas de logística intermodal adaptadas a las necesidades de sus clientes.  El enfoque total de servicio al Cliente impulsa cada día a Kappa Intermodal a incrementar los índices de productividad de forma constante, colocándose como la terminal de preferencia en el centro del país.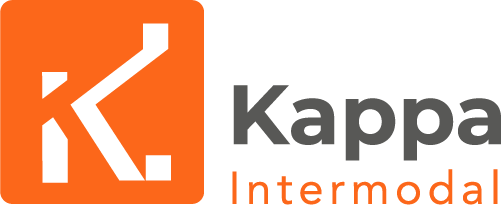 Kappa Intermodal is a terminal dedicated to carrying out maneuvers of maritime containers such as loading, unloading, arrangement and transfer, as well as storage and repairs with an IICL certification. Kappa Intermodal has been offering customized intermodal logistics solutions tailored to the needs of its customers for more than 15 years.
+15years of experience
The approach of customer service that drives Kappa Intermodal every day leads to a constant increase of productivity rates, positioning itself as the preferred terminal in the center of the country.
Thanks to its excellent location within the
Logistik I
Industrial Park in San Luis Potosí, and to the fact that it has an internal railway track, it is possible for Kappa Intermodal to provide an excellent handling and storage service for hopper trucks, tank trucks and various track vehicles for the most demanding industries.
Kappa Intermodal is unique in its class with 15 hectares of maneuvering yard, an IICL Certified maintenance and repair workshop, protected access with 24-hour surveillance, illuminated facilities, CCTV monitoring and excellent customer service. Kappa Intermodal is firmly committed to become a world-class intermodal terminal and to achieve quality, service and productivity standards demanded by the strictest customers in the automotive and manufacturing industries.
Kappa Intermodal ships and receives goods from Asia (Lazaro Cardenas and Manzanillo Ports), Europe (Altamira and Veracruz Ports), and the United States and Canada by railroad and highway.
15 hectares of maneuvering yard

Maintenance and repair workshop with an IICL Certification

Protected access with surveillance 24 hours a day

Illuminated facilities and CCTB monitoring

Administrative department with customer service focused professionals

Operative department with certified personnel
Pre-hospital service. The terminal has an ambulance available 24/7
To provide our clients with world-class intermodal logistics services
To be leaders in the intermodal logistics segment in Mexico and to be recognized for the efficiency and innovation of our services
Clients and strategic allies